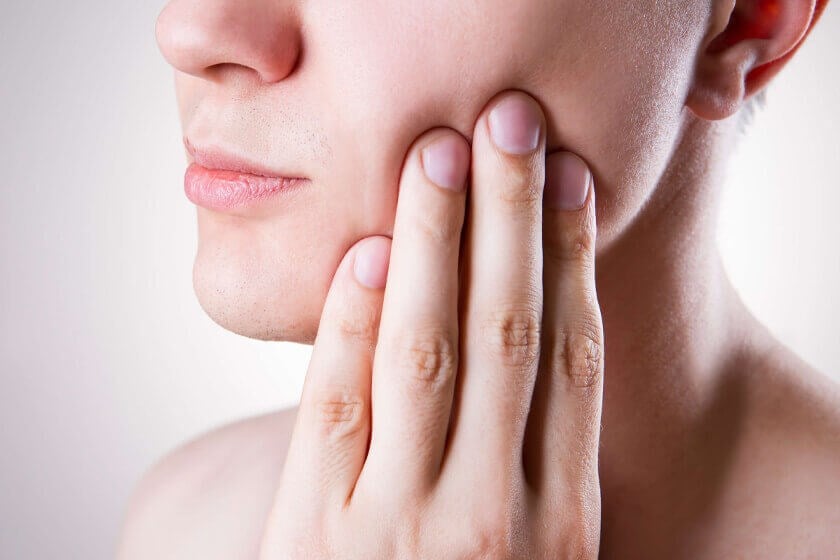 Roughly 178 million adults nationally have encountered concerns relating to losing a single tooth or several teeth. As most patients consider missing teeth, the visual impact on the smile is typically their initial focus. But what you may not realize is that missing teeth, whether one or several, can influence more than the beauty of your smile. Teeth take on a more important role in your oral health and general well-being than merely contributing to the look of a gorgeous, bright smile.

Promptly restoring lost teeth with an effective solution offers the most viable results for oral health. At Reunion Dental Care, our talented team of dental practitioners is proud to offer an array of tooth restoration procedures to help those in Commerce City, CO overcome tooth loss and experience elevated oral wellness.

PREVALENT CAUSES OF TOOTH LOSS
Improperly functioning teeth may need to be taken out to save your dental health and reduce the potential for problems in the future. A few of the more typical causes of missing teeth include advanced periodontitis, severe jawbone weakening, extreme tooth decay, abscesses, and trauma. Various other situations that may require an individual to receive a tooth removal are cracked teeth, fractured roots, or serious wear.

THE UNFAVORABLE EFFECTS OF MISSING ONE OR A FEW TEETH
When a tooth or several teeth are missing, it influences a vast range of factors regarding your mouth, dental wellness, and general day-to-day functions. Numerous patients experience huge problems after losing a tooth, including:

General Oral Function
Missing even just one tooth can affect your capability to chew and speak with comfort. A lost tooth may interfere with the ability to chew particular foods and cause you to speak with a lisp.

A Patient's Aesthetic Appeal
Besides leaving a gap between the teeth, losing a tooth or multiple teeth can lead to a patient's facial features appearing sunken around the mouth and cheeks. The teeth help to keep a more attractive look to the facial features and jaw.

Tooth Placement
While a number of adults might not be aware of this, the teeth actually depend on each other to hold their correct position within the mouth. When teeth are gone, the close-by teeth may migrate into this gap.

Jawbone Deterioration
Your jawbone needs active stimulation from the tooth roots to be in its best health. When teeth are lost, the bone isn't supported by this structure, which causes it to deteriorate. Jawbone loss has its own unique range of issues and could make it harder to replace lost teeth using implants.

The Effect On An Individual's Health
A missing tooth can influence many parts of your well-being. From difficulty with regular oral function to damaged self-confidence, lost teeth usually have a big effect on your general life, smile, and dental health.

TOOTH RESTORATION PROCEDURES TO FIX YOUR DENTAL HEALTH
Our talented Commerce City, CO dental practitioners create personalized dentures, dental implants, and implant-supported or removable bridges to enable you to bounce back from losing a single tooth or numerous teeth. We use the best materials to create tooth replacements to improve your dental structures and the cosmetic appeal of your smile. Each of these three tooth restoration methods can be individualized to meet your unique preferences.

Full or Partial Dentures
Dentures can be partial or full-arch devices that restore lost teeth along the top and bottom arches. Partial appliances clasp around the permanent teeth for support, while full dentures are affixed to the gum tissue through jaw contours or a minimal quantity of denture glue.
Advanced Long-Term Restorations
Implant-supported restorations are composed of a metal post that serves as a man-made tooth root and a dental crown, dental bridge, or denture that's securely anchored to the post. When utilized together, these pieces accurately replicate the build, capabilities, and aesthetics of permanent teeth. Implants merge with the bone to provide lasting stability for tooth replacement.

Implant-Supported Or Removable Personalized Dental Bridges
A bridge fills in for one or many teeth absent from a confined region within the mouth. Bridges are composed of a series of crowns that are adjoined to act as a single appliance and fill in for a single tooth or more teeth. These appliances can be affixed to the jaw or attached to nearby teeth, based on your unique case.

KEEP TOOTH LOSS FROM IMPACTING YOUR DENTAL HEALTH AND SMILE
Using state-of-the-art dental technology, restoring lost teeth with accessible dentures, dental implants, and fixed or removable bridges could help you achieve better dental health and a bright appearance. If tooth loss begins to hurt your daily life, we urge you to reach out to our knowledgeable team of dental practitioners in Commerce City, CO to set up an examination.